Free Estimate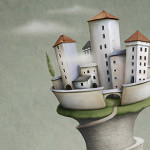 Even if you don't find it on our website, *we'll do anything to clean, fix, beautify, protect, or improve your home.
To get your free estimate for any home services job imaginable in Corvallis, Albany, Salem, or Eugene, give us a call at (541) 952-2025 or shoot us an email at info@rosevalleyservices.com.
*Some types of jobs, such as those dealing with electrical, plumbing or HVAC may be carried out by our network of third party contractors to ensure that each job is completed by competent professionals.